Welcome to the St. Mark's 72nd Beaver Colony.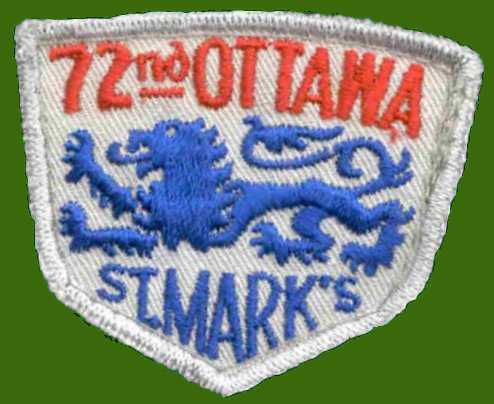 Info on Spring Registration coming SOON - Info after APRIL 30

Last Updated: April 25, 2018

Next Meeting Next meeting - Tuesday, May 1 - 6:15pm @ St. Rita's

Upcoming Activities
May 1 - Regular meeting @ St Rita's
May 8 - Regular meeting @ St. Rita's
May 15 - Regular meeting @ St. Rita's
May 22 - Joint meeting with Cubs @ St. Rita's - Swim-up
May 29 - Car construction @ St. Rita's
SATURDAY June 2 - Camp at Wesley-Clover campground - details to follow
June 5 - last meeting of the season!

2017-2018 Registration
Registration info is here
Fees for next year are the following


July 1 - December 31 $275 (all sections)
Jan 1 (2018) - Apr 30 $175 (all sections)

To register online

go to www.scouts.ca
click on the 'Find A Group' button
Enter postal code
Find '72nd Ottawa'
Click on 'Details' and the online registration will be available

Subsidy info - if required please read!

Please contact our Registrar if you have any questions or you need subsidy
Thank A Scouter!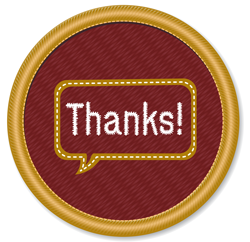 Help Wanted! -
We are always looking help within our group. We would love to have some new leaders in all our sections (Beavers, Cubs, Scouts). Our section leaders also get together the first Thursday every month for a planning meeting, and our Group Committee could also use new members. If you want to get a bit more involved, you can contact
our registrar
What are Beavers? Beavers are active youth, boys and girls, aged 5-7 years. Our Colony is lead by some terrific adult volunteers, helped by some great parents, chartered by Scouts Canada, and sponsored by St Mark's Anglican Church (for over 40 years!) We meet Tuesday nights, from 6:30 pm to 7:30 pm in the gym at St Rita's School, across the street from the church, near the corner of Fisher and Inverness. If you have any questions please email us.
What do we do?
Beavers (boys and girls ages 5-7)
Fun and friendship are the cornerstones of the Beaver program. Through an adventurous program of outdoor activities, creative play, music, and cooperative games, Beavers enjoy time with their friends (and meet new ones), learn how to get along within a group, and develop the confidence to be themselves. Beavers share many outdoor adventures with their friends in the colony. Nature walks, short hikes, tree plantings and family sleepovers give Beavers a taste of outdoor fun. Through these activities, Beavers develop an appreciation and a sense of caring for the environment. Beavers are a vital part of the community, country and world in which they live. Visits to parks, power plants, fire and police stations thrill young Beavers and illustrate the many important facets of their community. Want more info? Check out Scout's Canada website
Back to TOP